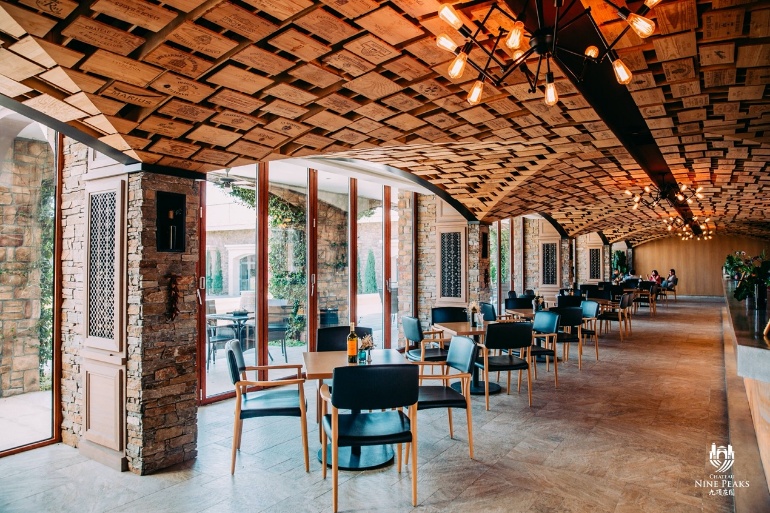 The Cafeteria is located on the left side of the lobby, and it is more than just a Cafeteria. This multi-purpose space is 30 square meters by 8 square meters. It may be opened to both the front Piazza and back courtyard, creating an illusion of a function space that is slightly narrow, but with tall proportions.
The architect used wooden wine case labels to create a world-first, three-dimensional 'Dome' design to hide all the AC pipes, ducts and ELC. The design is so brilliant not only is it functional, but it also generates great stories to impart to guests. The 12-meter polished concrete Finish Bar is another highlight of the Cafeteria space. It has backlighted Onyx stone embossed with the 'Nine Peak' pattern. Guests are encouraged to use this long bar as another wine tasting place, standing at a level where guests are eye-to-eye with experienced wine sommeliers.
The owner of the Château and Winery enjoys meeting clients and guests at the Cafeteria, under the 'Dome', to explain the origins of the Château's memorable wines, and share them with other wine lovers.