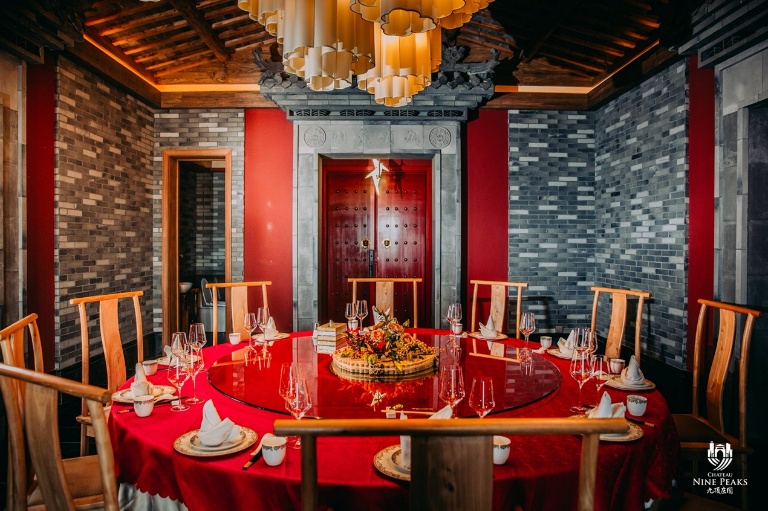 The minute you walk into the exclusive Chinese VIP Room your imagination will be captured by the dramatic 'inside out' Chinese Pavilion, with the Royal Red lacquered Palace Door featured in the center of the room.
The Palace Doors open to a spectacular view of Nine Peaks and the surrounding winery.
The room is themed with the Forbidden City 'JIN ' tile in mind and arouses strong imagery of grey terracotta.
The most striking feature is the Dragon Eye touch. A one-off, custom-made terracotta square tile embedded in the floor of the foyer which bears the 'Château Nine Peaks' emblem in traditional Chinese characters surrounded by blossoms and birds. The exposed ceiling is constructed with hundred-year-old wood beams from ancient Chinese houses installed in a 'Hui'-style structure stack.