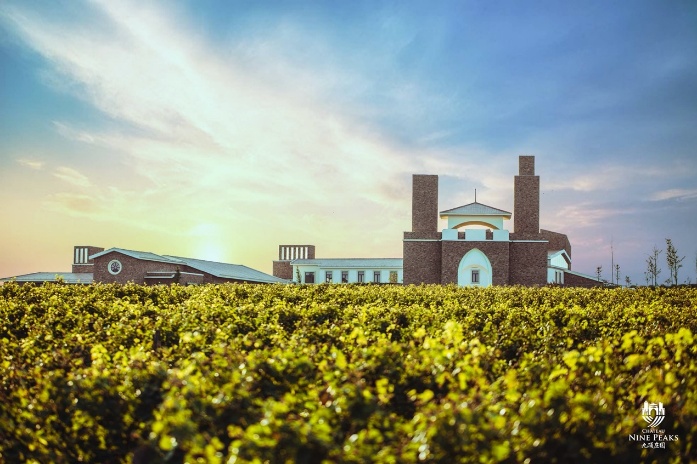 Chateau Nine Peaks is located in the city of Laixi, the heart of Shandong Province, about one and a half hours north of Qingdao.

The Chateau is constructed from local limestone and exhibits a mix of traditional Mediterranean architecture combined with a New Classic twist. The 'Ceana' Towers and Cabal stonewalls are reminiscent of the Tuscan wine countryside. The Chateau is a unique venue encompassing a range of services including production facilities, elegant function rooms to cater for weddings, events and conferences, and our fine dining restaurant. The unique and spacious design of the Chateau ensures each function, run separately or concurrently on our expansive grounds, retains the level of service and privacy expected of a first-class event destination. The Chateau is designed as an individual 'village' inside a grand walled city fjord. Majestic and intimate!

Samuel CHIAO & Ken Jenkins (A.I.A), the two architects say, "To work with C9P project is like the experience to work on a project of your own home. It is so important to have the family style team support so I can understand and create functional space to private to the guest and myself to enjoy in the future!"
---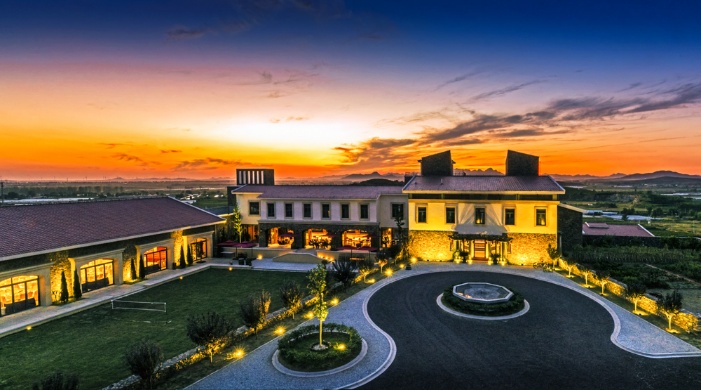 The Chateau is an integrated complex covering 10292 square meters and spanning five floors, three of which are located above the ground and two floors underground.

The 1st floor encompasses the Lobby, two exclusive VIP Rooms (German and Chinese), Grand Ballroom,Restaurant/Cafeteria, Tasting Room and Wine Museum.

The 2nd floor consists of multiple function areas and 12 luxury hotel rooms (Not yet open to the public).

The 3rdfloor, the Rooftop Terrace, is one of the most enviable spots at the Chateau.

The two underground floors house the Chateau' s valuable production facilities, including the fermentation workshop, cellar, and bottling lines.