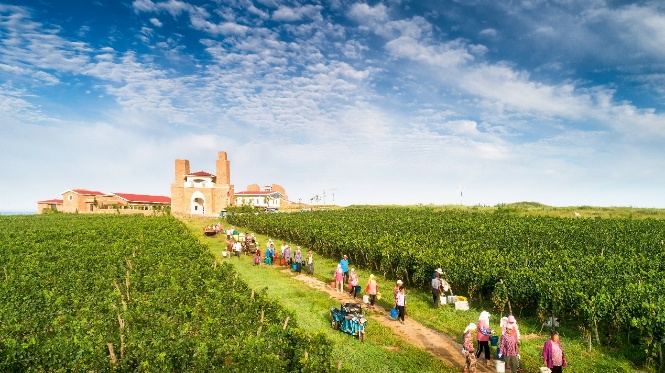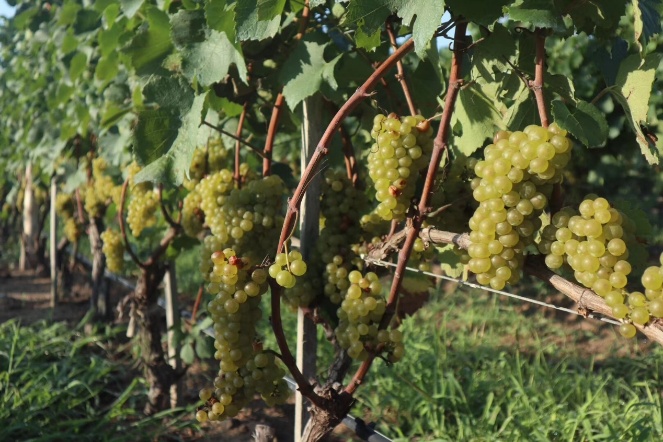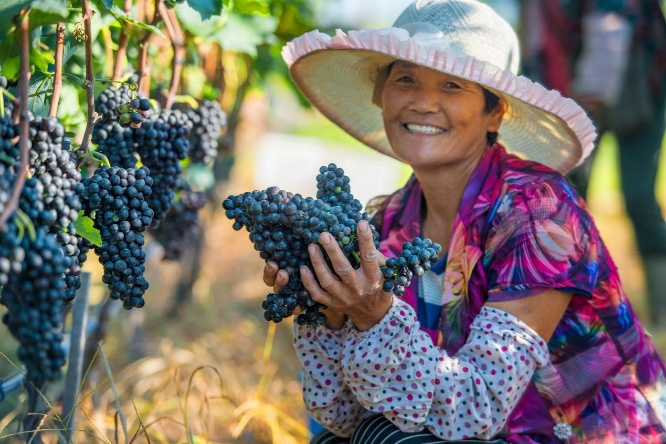 On October 21, 2019, Chateau Nine Peaks finally completed this year's harvest and process.
Chateau Nine Peaks is located in the city of Laixi in Qingdao. The average temperature till the end of harvest in 2019 was 14.99 °C, and the average temperature was 3 °C higher than in previous years. This year's sunshine is abundant, and the rainfall is halved compared with previous years. The rainfall at the end of harvest is 327mm, which is the driest year in the history of the winery, but our drip irrigation system ensure the normal growth of the vines.
The temperature difference between day and night in Laixi area is large. The sunshine and high temperature during the day make the grapes mature slowly. The low temperature at night will help retain the acidity well. At the same time, the phenolic substances are sufficient. In 2019, it may be one of the best vintages of Chateau Nine Peaks.
Chateau Nine Peaks began to harvest Chardonnay first on August 22. Chardonnay was harvested with a good balance of its sugar and acidity, sugar content of 200g / l, acidity of 6.0g / l. We chose to pick up Chardonnay during the day and waited for 24-28 hours in low temperature before destemming and pressing.
During the whole harvest, we use the small baskets for picking and transporting, avoiding the oxidation problems caused by early crushing as much as possible.
Starting from September, according to the maturity of each grape variety, we began to harvest the red grape varieties with their sugar content of 245-254 g/l and a total acidity of 4.8-6.0 g/l.
In early September, Syrah and Merlot were harvested;
In mid-September, Cabernet Franc and Cabernet Gernischt were harvested;
In late-September, Petit Verdot was harvested;
In early October, Petit Manseng and Marselan were harvested;
October 6-21, Cabernet Sauvignon was harvested in succession according to the maturity of each plot.
In 2019, the overall quality of the various varieties of Chateau Nine Peaks is very good, especially the Cabernet Gernischt, Chardonnay, Petit Verdot and Marselan performed very well, and the quality of Cabernet Sauvignon has also been greatly improved this year.
This year, we harvested 361 tons of grapes totally, among which Chardonnay 41 tons, Petit Verdot 42 tons, Cabernet Gernischt 24 tons, Cabernet Sauvignon 163 tons, and other varieties 91 tons. It is estimated that 300,000 bottles of wine could be produced from the vintage of 2019.
Autumn is the harvest season, and the vineyards of Chateau Nine Peaks are fully filled with the joy of harvest, let's toast for our hard work this year!